Whether you're a Dallas local or visiting the city, our interactive map offers a convenient way to find
nearby gas stations
. Say goodbye to refueling worries and get back on the road effortlessly with this user-friendly tool.
Gas Stations In Dallas
Read More: Gas Stations In San Diego
Your search for petrol stations in Dallas ends here! Our comprehensive list provides you with all the filling stations in the area, complete with their street addresses and phone numbers, so you can easily find the nearest one to you.
Chevron

4151 N Central Expy, Dallas, TX 75204

+12108215900

Fuel City Dallas

801 S Riverfront Blvd, Dallas, TX 75207

+12144260011

QuikTrip

7104 Greenville Ave, Dallas, TX 75231

+12147506249

4455 Lovers Ln, Dallas, TX 75225

+12145594848

2606 N Stemmons Fwy, Dallas, TX 75207

+12146309274

QuikTrip

511 S Zang Blvd, Dallas, TX 75208

+12149414827

4611 N Central Expy, Dallas, TX 75205

+12145226116

RaceTrac

12250 Greenville Ave, Dallas, TX 75243

+14693300733

Fox Gas Station

3603 Marvin D. Love Fwy, Dallas, TX 75224

+14695472567

Texaco Dallas

8405 N Stemmons Fwy #1451, Dallas, TX 75247

+12146303155
Also Check:
Author Profile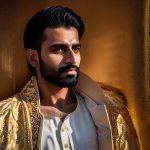 Meet Gutierrez, the automotive enthusiast behind this dynamic website all about gas stations near you. With an unwavering passion for cars and a knack for crafting captivating web experiences, Gutierrez is your ultimate guide to fueling up and exploring the open road.